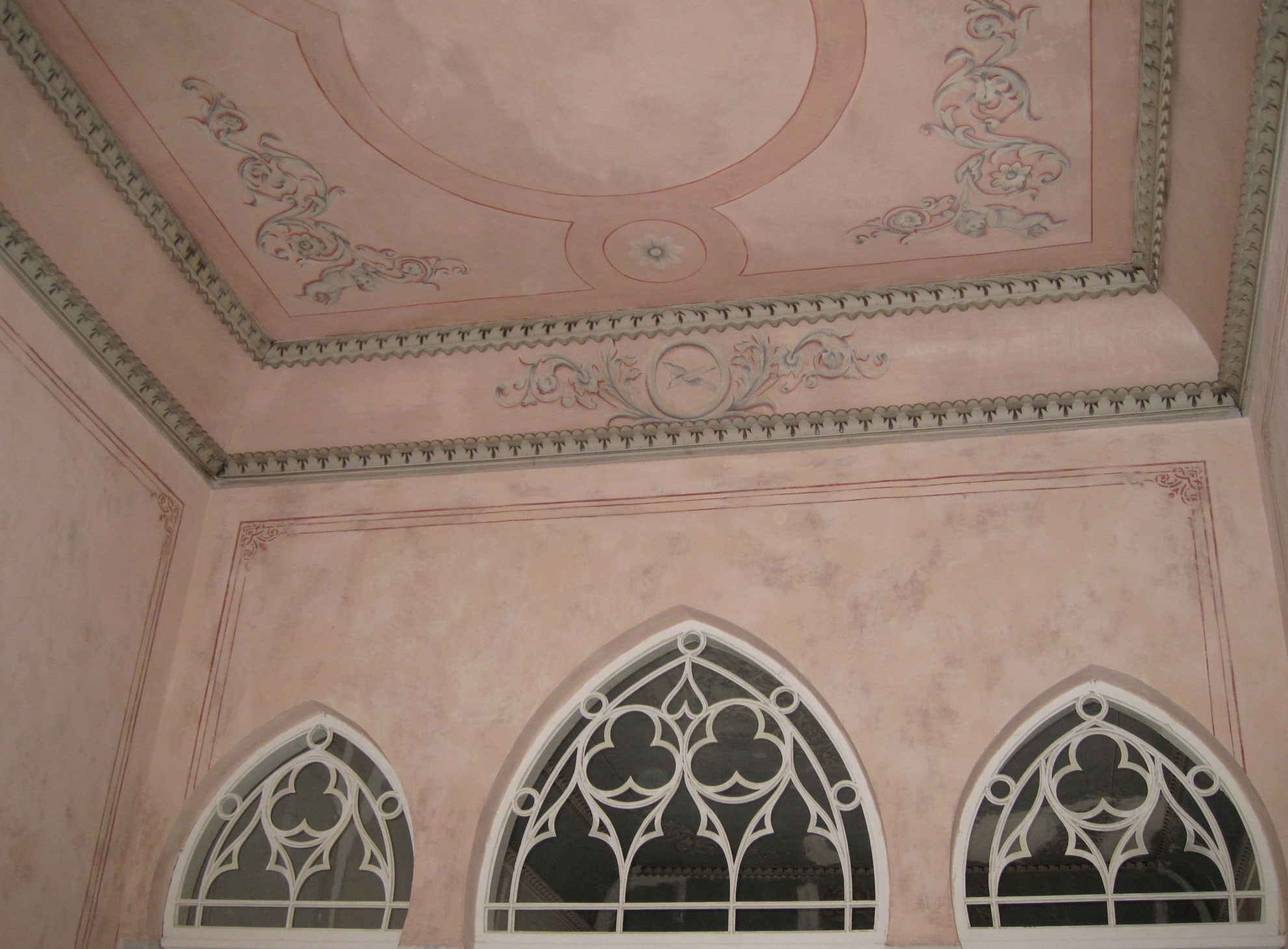 Beit As-Saifi
Also known as the Cochrane House, Beit as-saifi is a traditional lebanese house. Acquired in 2007, its restoration was led by architect Fadlallah Dagher, and completed in 2011. Like many houses of the 19th century in Beirut, Beit as-saifi is an archetypal red-tiled three-bay façade beit qarmid.
We set out to restore all murals to their original design. We would reinstate lost elements by superimposition of surviving details.
In a project such as this, it is imperative to find the right colours, the right paint, the right movement of the brush. We felt the responsibility our work would have in the preservation and respect of the Lebanese heritage, its tradition and the craftsmen who came before us.
A book has been published detailing the history of the house, its architecture, and its restoration process.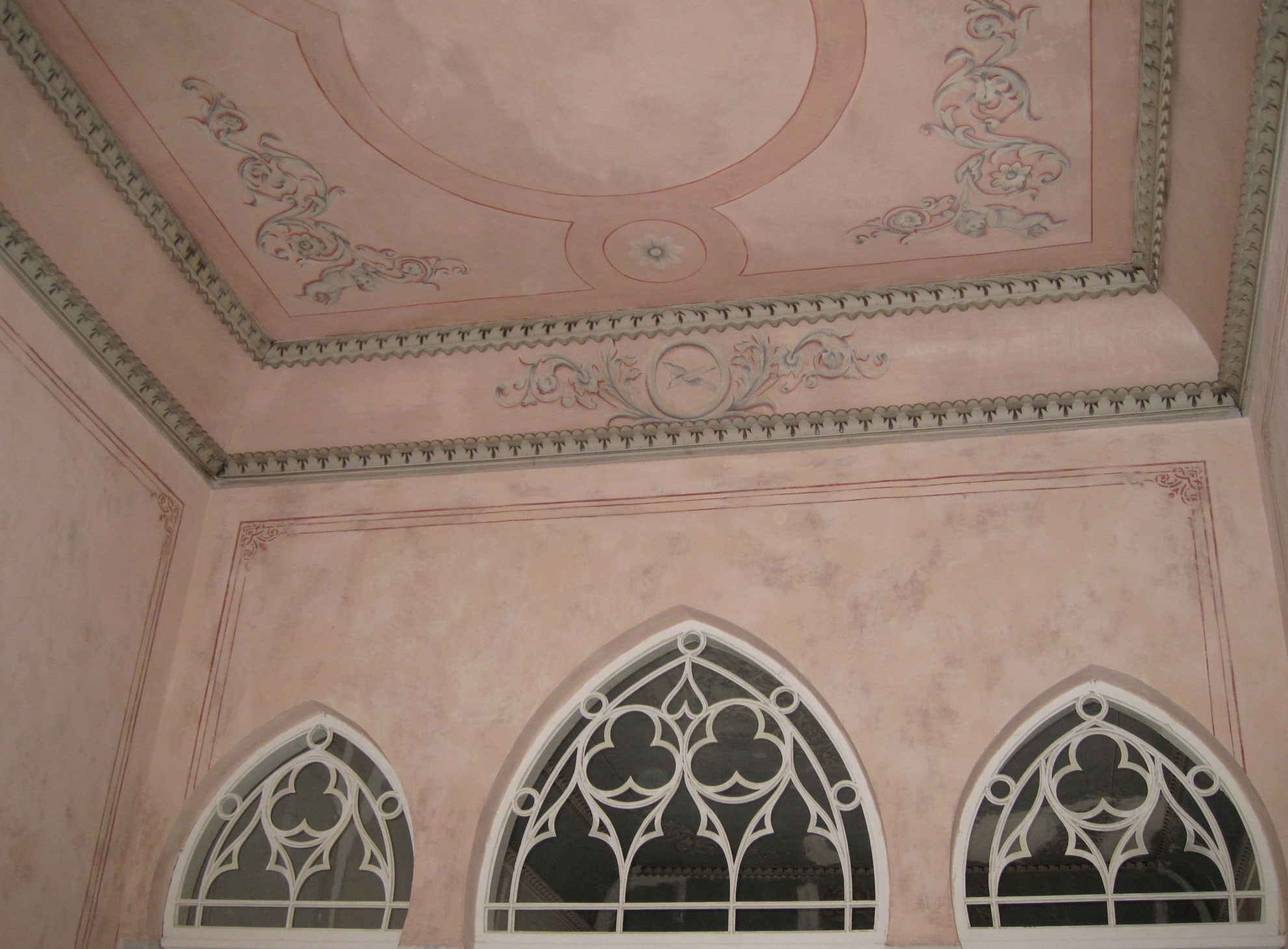 State of the premises prior to restoration.