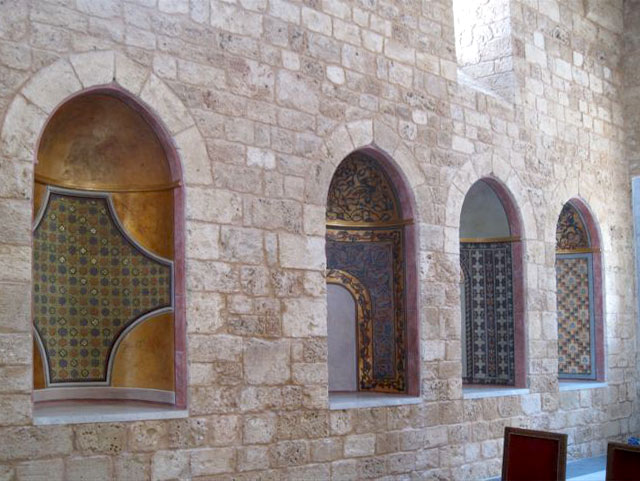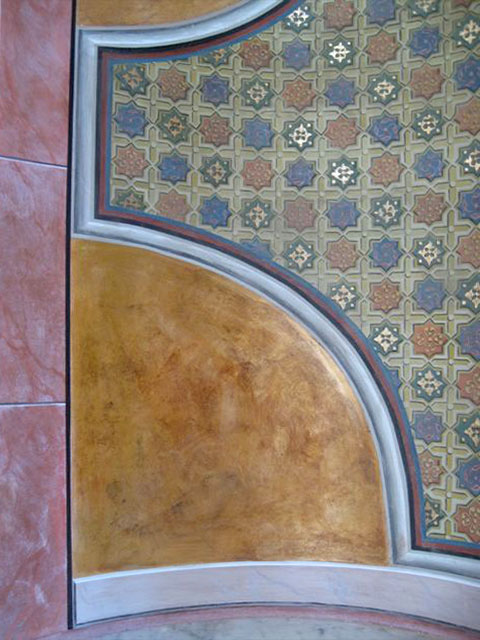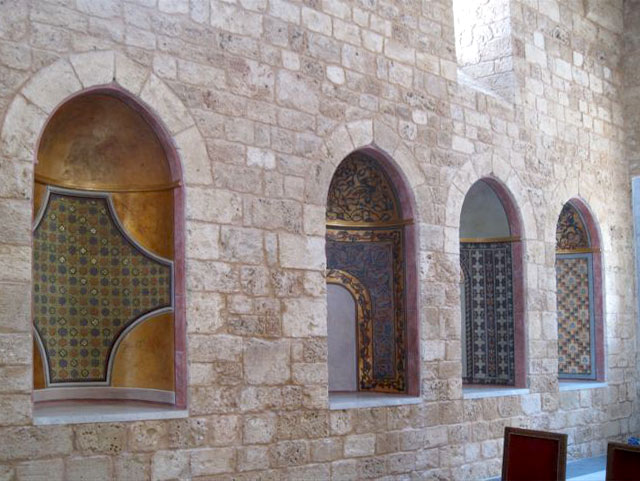 St Elias Cathedral
Saint Elias Greek Catholic Cathedral also known as Cathédrale St Elie des Grecs-Catholiques was constructed between 1847 and 1849 in what is currently Downtown Beirut. Combining byzantine, baroque and islamic elements, the Cathedral was heavily damaged during the civil war. Led by the architect Elie-Pierre Sabbag, the restoration work was initiated in 2003 and was completed by 2006.
In this project, we decided to reconstitute the murals through a minute process of transcription, as opposed to a restoration process.
The cathedral is located on Nijmeh Square, and is open for visits.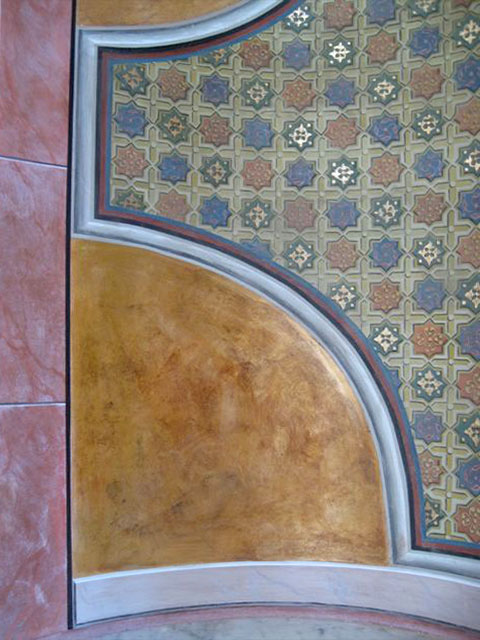 State of the premises prior to restoration.
Transcription of the original designs.
Reconstitution process begins.